Welcome to Dionne's Realm!
Tarot, pendulum work and a little bit of magic await you within Dionne's Realm. Please check this page often, as I will be posting specials here from time to time.
We now have the feedback/guestbook system up!! Feel free to drop a line and let me know how I'm doing!! Just scroll down to the bottom of the page and click on the guestbook image.

| | |
| --- | --- |
| | This month's Special is a great one to get reacquainted with Dionne's Realm!! For your first 60 minutes paid you'll receive a free Fairy Oracle email reading! As always, in the event that you don't use all the time that you've paid for, your time will be carried over to your next call.* |
| | |
| --- | --- |
| | As a thank you to those who send their friends and family, I offer a Referral Bonus. When you send a new caller to Dionne's Realm, you'll receive 10 free minutes with their first paid call!!** |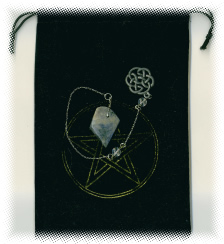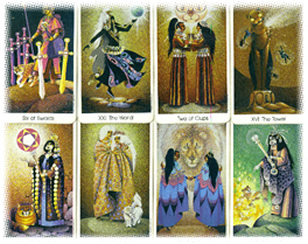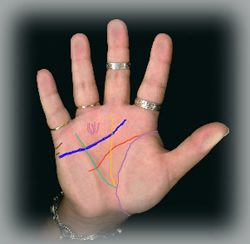 Dionne has a true talent and an uncanny ability to read cards. She is incredibly accurate and has helped me in several situations. It was hard for me to believe that there is any truth to tarot cards until I saw for myself.
I am a scientist and have a hard time believing in unproven and unscientific methods. However, after talking with Dionne, I believe. I had a problem at work and misidentified the causative person. For weeks I agonized over this problem and spent time, money and effort on correcting the situation with the wrong person. I couldn't understand why I was not getting anywhere with all the effort I had put in.
After talking with Dionne for just a few minutes, she told me who the causative person was. She has this uncanny ability to predict things with precise detail. She was able to give me the weight, build, hair and eye color of the people she talks about. Anyway, after I spoke with Dionne and realized that I had misidentified the source of the problem, I found out who I needed to speak with to correct things. The next day, I went to the correct person and the problem resolved almost immediately. I couldn't believe how easy it was and that I has spent so much time and anguish over this. I wish I had gone to Dionne earlier. - JT 10/08/06
*Any balances belonging to an account with no activity within a 90 day period will be considered null and void, unless prior arrangements have been made.
**Caller must let me know who referred them for previous callers to be credited.
DISCLAIMER: Please note that you must be 18 years of age or older to call.This service is for entertainment purposes only. Any advice or guidance you receive is not a substitute for professional advice that you would normally receive from a licensed professional such as a doctor, psychologist, lawyer or financial consultant. I will not be responsible for any interpretation made or used by the recipient of the information. No refunds.
Windleopard.com © 2011